1, June-2001.
2, June-2001.
3, June-2001.
4, June-2001.
5, June-2001.
6, June-2001.
7, June-2001.
8, June-2001.
9, June-2001.
10, June-2001.
11, June-2001.
12, June-2001.
13, June-2001.
14, June-2001.
15, June-2001.
16, June-2001.
17, June-2001.
18, June-2001.
19, June-2001.
20, June-2001.
21, June-2001.
22, June-2001.
23, June-2001.
24, June-2001.
25, June-2001.
26, June-2001.
27, June-2001.
28, June-2001.
29, June-2001.
30, June-2001.




Saturday.

Enter content here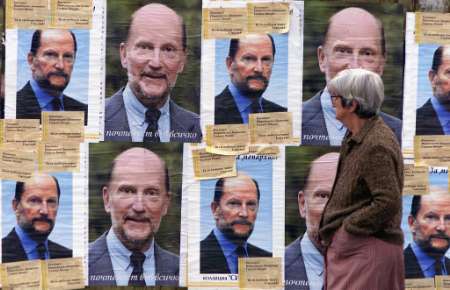 An elderly Bulgarian woman looks at a wall covered with pre-election posters of the former Bulgarian King Simeon II in the town of Plovdiv, some 125 km south-east from Sofia June 16, 2001. Bulgaria will hold general elections on Sunday, a three-horse race led by ex-king Simeon II, the first former monarch in eastern Europe likely to come to power in a republic. REUTERS/Dimitar Dilkoff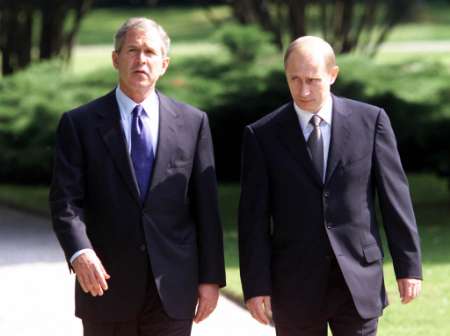 U.S. President George W. Bush (L) talks to Russian President Vladimir Putin during a walk through the park at Brdo castle, in Slovenia June 16, 2001. The former Texas oilman and the one-time KGB spy were expected to discuss a series of thorny issues including U.S. missile defence plans, weapons proliferation, NATO enlargement and hot spots like the Middle East and the Balkans. REUTERS/Michael Leckel
FYROM force planned.
Kathimerini
If NATO approves observers for disarmament, Athens will contribute.

European Union leaders deliberated late into the night yesterday over an appeal from the Former Yugoslav Republic of Macedonia for military aid to oversee the disarmament of Albanian militant groups. A NATO spokesman in Brussels said the alliance, in which most EU members participate, will discuss the matter on Wednesday.

Prime Minister Costas Simitis told journalists that Greece viewed the request by FYROM President Boris Trajkovski in a favorable light.

"Provided NATO agrees on its member states participating in such a process, we believe that we should also contribute to establishing peace in the area," he said. "We will help observe the ceasefire and the surrender of arms by the separatists."

The PM said the appeal from Skopje was based on an earlier Greek proposal.

Military sources in Athens observed that any Greek military force would have to be drawn from units already stationed in Bosnia and Kosovo as part of international peacekeeping forces, as the cost of sending more troops abroad would be prohibitive. They added that military observers would be most likely to be sent to FYROM initially, with the eventual prospect of troops following.

Simitis also expanded on his statements on Thursday regarding Greek positions on EU expansion and the deadline for Cyprus's accession.

"We believe that the EU must proceed at a rapid pace in order to conclude negotiations with all countries that are under accession by the end of 2002," he said. "This is the target date, which we must observe... But whoever does not achieve this target should not be excluded from the next stage decided in Nice, which is participation in the 2004 European parliamentary elections. At this point we must be flexible, and we must also listen to the voice of reason."

"This is the reasoning of a prudent man, I would say," the PM added. "Political reason dictates flexibility to enable us to address any situation. The tighter deadlines one imposes, the more possibilities there are for obstacles to be raised... Concerning Cyprus, we do not want there to be traps, or procedures that could lead to anybody's exclusion."

In Nicosia, the government yesterday adopted Simitis's position, saying it was principally "a matter of tactics, not substance."